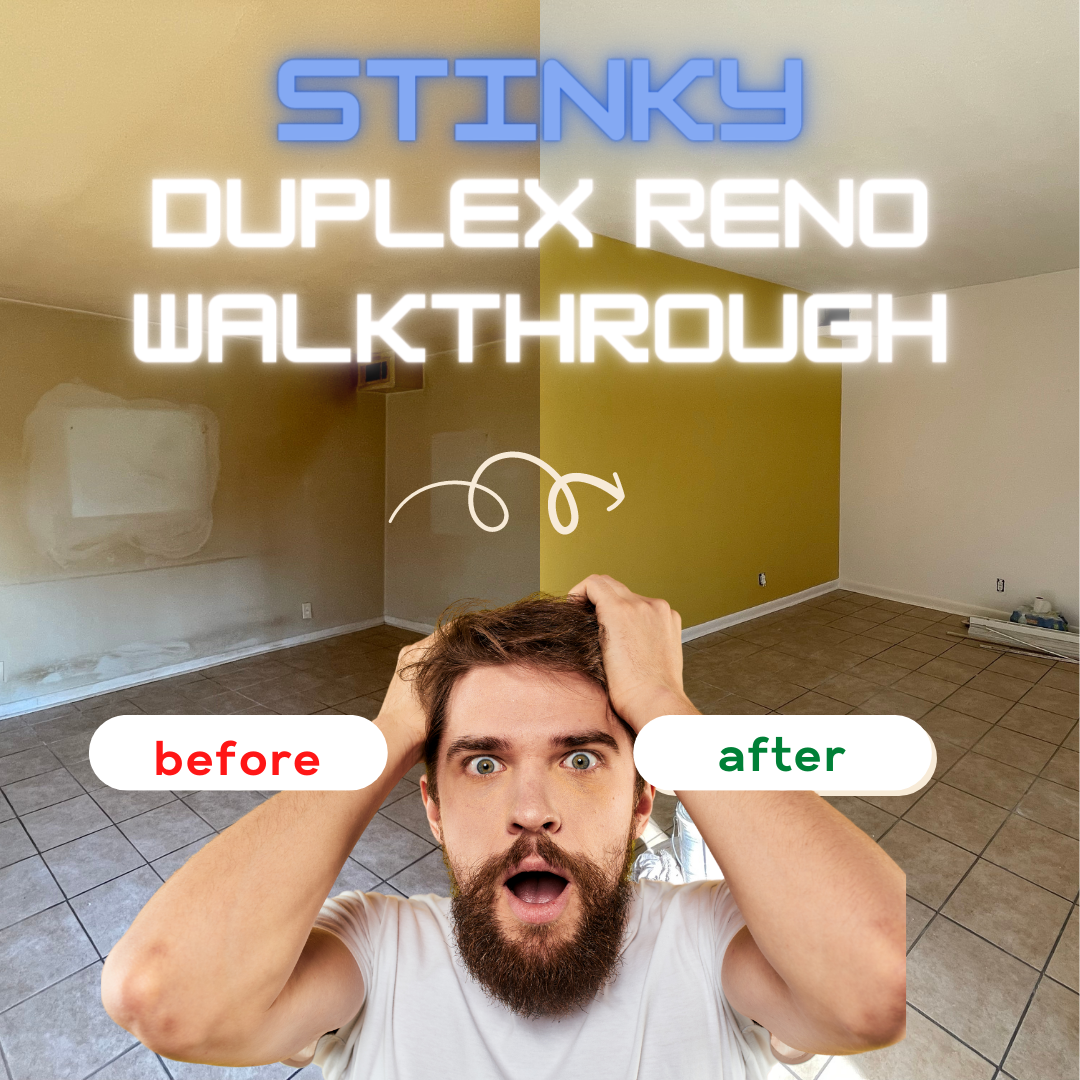 Duplex Renovation BEFORE/AFTER Walk-Through (Worth It?) Multifamily Real Estate Investing
Stinky Duplex Update!
Take look at this duplex renovation! Stephen Parker, real estate agent and investor in Nashville takes you inside his duplex rental property (multi family home) for a property tour with before & after video of a 'real-world' BRRRR investment.
From a neglected, nicotine-stained duplex with great bones to the best rental in the neighborhood. Part 1 of 3.
Make sure to give this video a thumbs up and leave a comment! Thanks for watching 😉
Do you want an investor-savvy Realtor keeping an eye out for real estate deals for you? Want to buy, sell, or invest in/around Nashville, TN? Subscribe to my Channel, then get in touch using the Contact form, through my Youtube Channel or DM me on Instagram​.
________
@nashvillesparker
#realestateinvesting
#nashvillerealestateagent
Be sure to subscribe to my Channel, leave a comment, and get in touch!
Stephen Parker, Realtor
Buy, Sell, Invest, Relocate
Call/Text: (615) 829-6410
https://stephenrparker.com
https://instagram.com/nashvillesparker
I'm Stephen Parker and I'm a Realtor and Real Estate investor in Nashville, Tennessee. I post weekly videos about the real estate market and real estate investing including BRRRRs, house hacking, calculating rental ROI, how to finance deals, and how to grow your real estate investment portfolio.
#youtube #realestateinvestment #fomo #realestateinvesting #realestate​ #realtor #nashvilletn #nashvillerealestate #nashvillesparker
________
DISCLAIMERS & DISCLOSURES
For education & entertainment purposes only. Stephen does not provide tax or investment advice and nothing posted, linked, or referred to here should be construed as such.