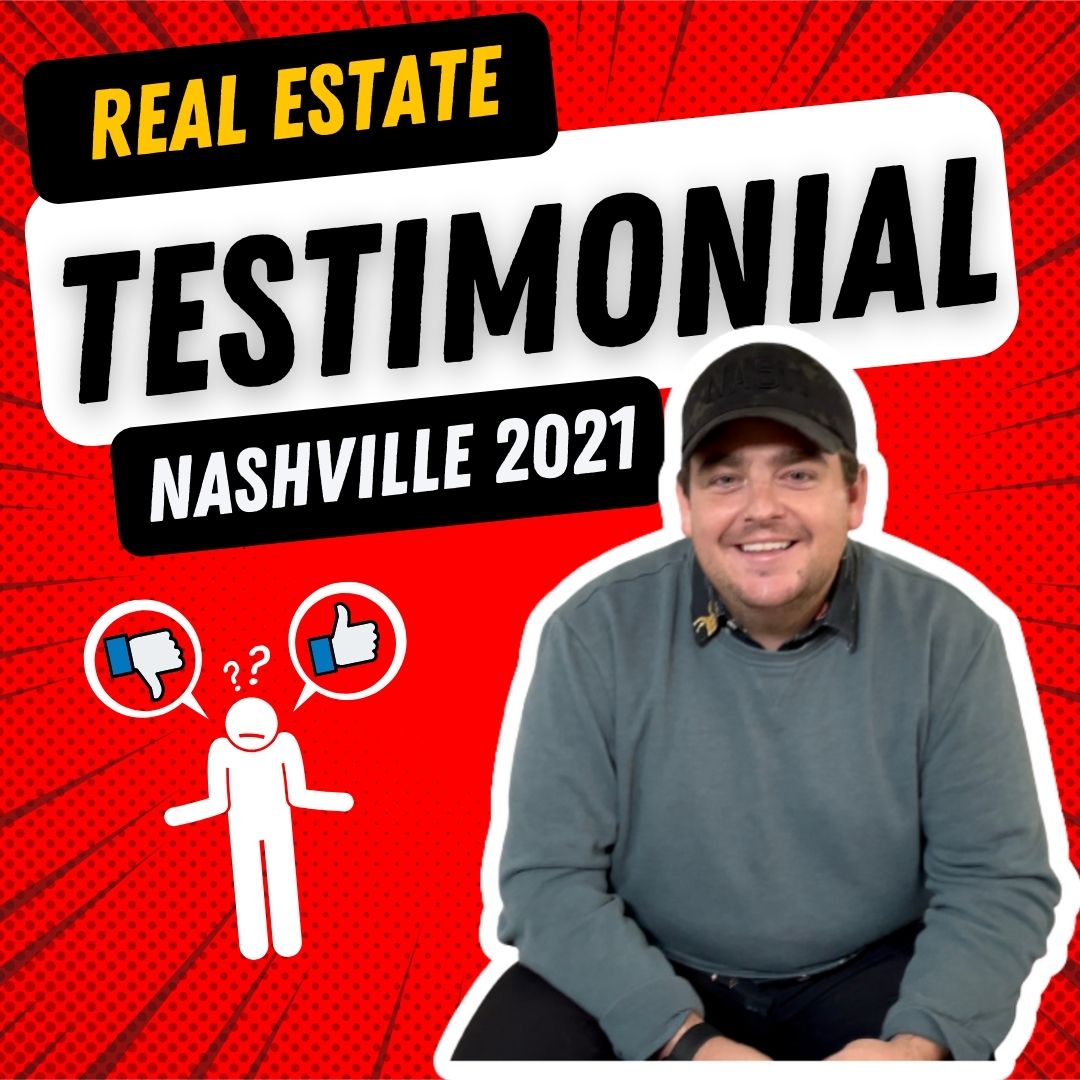 Buyer Client Testimonial – Stephen Parker Nashville Real Estate Agent
It is cliche, but one of the best things about real estate is the relationships that you build.
I had the immense pleasure of helping my friends buy their first home recently. I was reminded multiple times about my first home purchase. It brought back so many memories. Even after almost 25 years, I remember what our agent did — and did not do — to make things easier for us.
I've always gone about my business to be the agent I always wished I'd had in the past. As I like to say, "it's not just what I bring to the table; it's also what I take off your plate" to make the whole process easier. It's why I do what I do. I love it!!
In this short video, you'll hear from a recent client (Buyer Representation; Nashville, TN, closed Sept 2021) who will tell you what it's like to work with me.
If you like what you hear, give me a call. I'd be happy to help you whether this is your first — or fifteenth — home purchase.
Be sure to subscribe to my Channel, leave a comment, and get in touch!
Stephen Parker, Realtor
Buy, Sell, Invest, Relocate
Call/Text: (615) 829-6410
https://stephenrparker.com
https://instagram.com/nashvillesparker
Do you want an investor-savvy Realtor keeping an eye out for real estate deals for you? Want to buy, sell, or invest in/around Nashville, TN? Subscribe to my Channel, then get in touch using the Contact form, through my Youtube Channel or DM me on Instagram​.
________
@nashvillesparker
#nashvillesparker
#bestbuddiestn
I'm Stephen Parker and I'm a Realtor and Real Estate investor in Nashville, Tennessee. I post weekly videos about the real estate market and real estate investing including BRRRRs, house hacking, calculating rental ROI, how to finance deals, and how to grow your real estate investment portfolio.
#youtube #realestateinvestment #fomo #realestateinvesting #realestate​ #realtor #nashvilletn #nashvillerealestate #nashvillesparker
________
DISCLAIMERS & DISCLOSURES
For education & entertainment purposes only. Stephen does not provide tax or investment advice and nothing posted, linked, or referred to here should be construed as such.