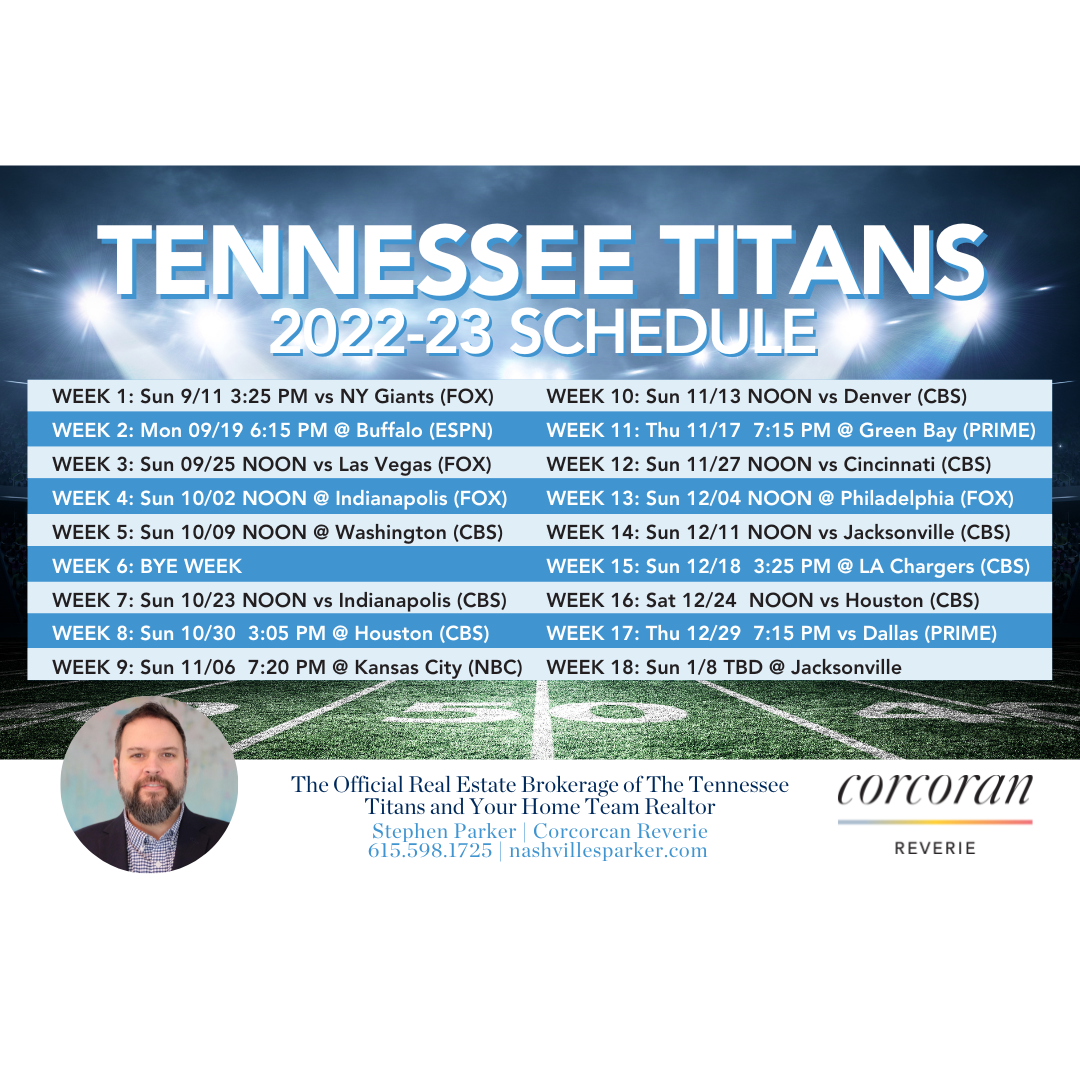 Tennessee Titans 2022 Schedule
Tennessee Titans Football Schedules Are Here!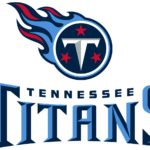 As the Official Real Estate Brokerage of The Tennessee Titans, I am proud to be your home team Realtor®!
Didn't get your Titans schedule in the mail? Get in touch with me to get on my VIP list so you too can get all the great stuff I send out throughout the year (Titans koozies, schedules, Amazon Prime gift cards, free swag/gifts, invites to events & more). Just drop me a line and I'll get you on the list asap.
The 2022-2023 Titans schedule is packed with great opponents and includes one Monday Night Football (MNF) game early in the season (game #2 on September 19) vs Buffalo, which will be televised on ESPN. Then we have two Thursday Night Football (TNF) games on Amazon Prime⁠—one in November at the Green Bay Packers, then a home game in December vs the Dallas Cowboys. Denver is coming to town and so is Las Vegas⁠—I foresee some fireworks and some high-scoring games this season.
Let's keep in touch⁠—Be sure to follow me on Instagram and YouTube⁠—and LET'S GO TITANS!
Stephen Parker, Realtor®
Buy, Sell, Invest, Relocate
Call/Text: (615) 829-6410
https://stephenrparker.com
https://instagram.com/nashvillesparker
#tennesseetitans #nfl #titansschedule #espn #amazonprime #fox #youtube #realestate​ #realtor #nashvilletn #nashvillerealestate #nashvillesparker #realestateinvesting
________
DISCLAIMERS & DISCLOSURES
For education & entertainment purposes only. Stephen does not provide tax or investment advice and nothing posted, linked, or referred to here should be construed as such.