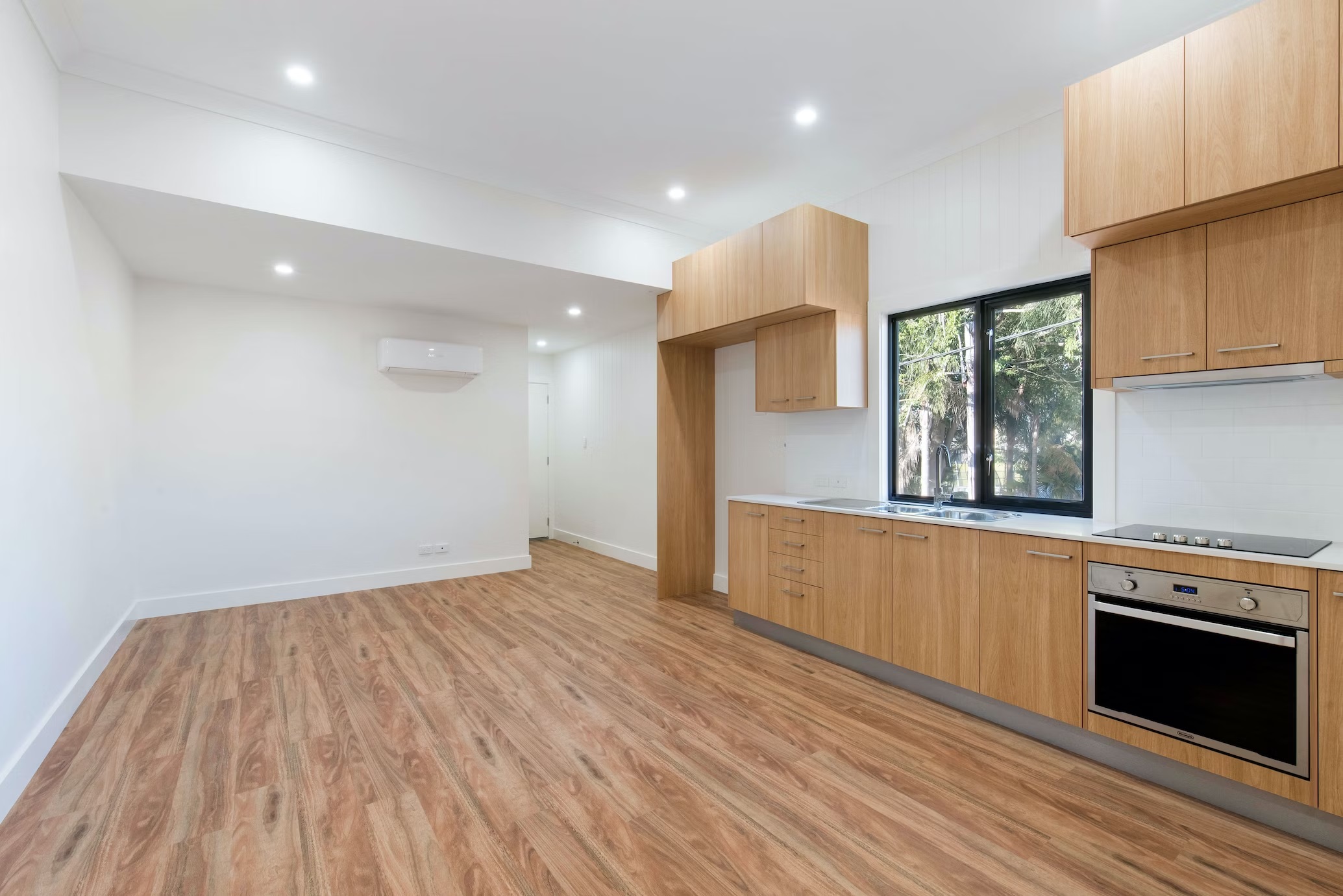 Top 5 Flooring Choices for Rental Units That Deliver ROI
If you're investing in rental properties, one crucial aspect to ponder is the flooring. The flooring in your rental units plays a pivotal role in attracting and retaining tenants and ultimately ensuring a return on investment (ROI). The right flooring can enhance your property's appeal, reduce maintenance costs, and increase property value. In this article, I'll explore the top five flooring choices that deliver ROI, backed by studies and statistics, to help you make informed decisions as a landlord.
1. Luxury Vinyl Plank (LVP)
ROI-Boosting Features:
Durability: Luxury Vinyl Plank is known for its remarkable durability and resistance to scratches, water, and heavy foot traffic. This longevity minimizes replacement costs over time.
Cost-Effectiveness: While providing the look of natural hardwood or stone, LVP is typically more budget-friendly, making it an ideal option for rental properties.
Easy Maintenance: The low-maintenance nature of LVP is appealing to both landlords and tenants, saving time and costs on cleaning and upkeep.
Studies and Statistics:
According to a report by Grand View Research, the global luxury vinyl tile (LVT) flooring market is expected to reach $48.55 billion by 2028, reflecting the popularity of this type of flooring.
A study published in the Journal of Architectural Engineering and Design Management found that LVP is widely regarded as a cost-effective, aesthetically pleasing, and durable flooring option.
2. Porcelain Tile
ROI-Boosting Features:
Durability: Porcelain tiles are incredibly durable and resistant to wear and tear. They can withstand heavy use, making them a wise choice for rental units.
Low Maintenance: They require minimal maintenance and are easy to clean, which can save landlords on recurring maintenance costs.
Versatility: Porcelain tiles come in various colors, patterns, and textures, allowing you to personalize your rental units while maintaining a timeless and attractive appearance.
Studies and Statistics:
According to the Ceramic Tile Distributors Association (CTDA), the U.S. ceramic tile market had a total consumption of 3.36 billion square feet in 2020, reflecting the widespread use of porcelain and ceramic tiles in various applications, including rental properties.
A study conducted by the Tile Council of North America (TCNA) emphasizes the longevity and reduced maintenance costs associated with porcelain tiles, which contribute to a higher ROI for rental properties.
3. Laminate Flooring
ROI-Boosting Features:
Affordability: Laminate flooring provides an affordable alternative to hardwood, offering a similar look without the high price tag.
Easy Installation: Laminate flooring is often designed with easy click-and-lock installation systems, which can save on labor costs during the installation process.
Resistance to Wear: The wear layer of laminate flooring is highly resistant to scratches and dents, ideal for high-traffic areas in rental units.
Studies and Statistics:
A report by Market Research Future indicates that the global laminate flooring market is expected to grow at a CAGR of approximately 5% from 2017 to 2023, demonstrating its continued popularity.
The National Wood Flooring Association (NWFA) conducted a study showing that laminate flooring's ease of installation and maintenance appeals to property owners and can contribute to cost savings over time.
4. Engineered Hardwood
ROI-Boosting Features:
Aesthetic Appeal: Engineered hardwood provides the elegance and charm of real hardwood while being more affordable. Its timeless appeal can help attract and retain tenants.
Durability: The construction of engineered hardwood, with multiple layers, makes it more stable and resistant to moisture compared to solid hardwood.
Longevity: Engineered hardwood is designed to last for many years, reducing the need for frequent replacements.
Studies and Statistics:
A report by MarketsandMarkets states that the global engineered wood market is projected to reach $41.6 billion by 2026, showcasing the rising demand for engineered wood products.
The Hardwood Manufacturers Association (HMA) highlights the superior dimensional stability of engineered hardwood, which leads to less expansion and contraction, reducing the risk of damage and replacement costs.
5. Stain-Resistant Carpet
ROI-Boosting Features:
Comfort: Carpet provides a comfortable and inviting atmosphere in rental units, appealing to many tenants.
Affordability: Carpet is often more affordable than hard flooring options, making it an economical choice for landlords.
Stain Resistance: The latest advancements in carpet technology have led to stain-resistant options that can withstand spills and stains, reducing the need for costly replacements.
Studies and Statistics:
A report by the Carpet and Rug Institute (CRI) emphasizes the improved stain resistance and longevity of modern carpeting, contributing to its ROI in rental properties.
The U.S. Carpet and Rug Market Analysis and Forecast, conducted by Transparency Market Research, projects steady growth in the carpet and rug market, indicating ongoing demand for these flooring options.
Conclusion
Choosing the right flooring for your rental units is a strategic decision that can significantly impact your ROI. Luxury Vinyl Plank, Porcelain Tile, Laminate Flooring, Engineered Hardwood, and Stain-Resistant Carpet all offer unique advantages, whether it's durability, low maintenance, affordability, or aesthetic appeal.
With studies and statistics supporting the popularity and effectiveness of these flooring options, landlords have the information they need to make wise choices. Keep in mind that the key to maximizing ROI is not only selecting the right flooring but also ensuring proper installation and maintenance to extend the life of your chosen flooring material.
Investing in the right flooring for your rental units demonstrates a commitment to providing a comfortable, attractive, and long-lasting living space for your tenants. In turn, this can lead to higher occupancy rates, increased rental income, and a more rewarding return on your investment as a landlord. So, choose your flooring wisely and watch your rental property thrive.
Are you a landlord renovating or refurbishing units right now? What kind of flooring are you considering? I'd love to hear from you.
—
Stephen Parker is a real estate investor and Realtor in Nashville, TN. He can be found on Twitter and LinkedIn where he posts regularly about finding, ​funding & successfully self-managing cash-flowing rental properties.