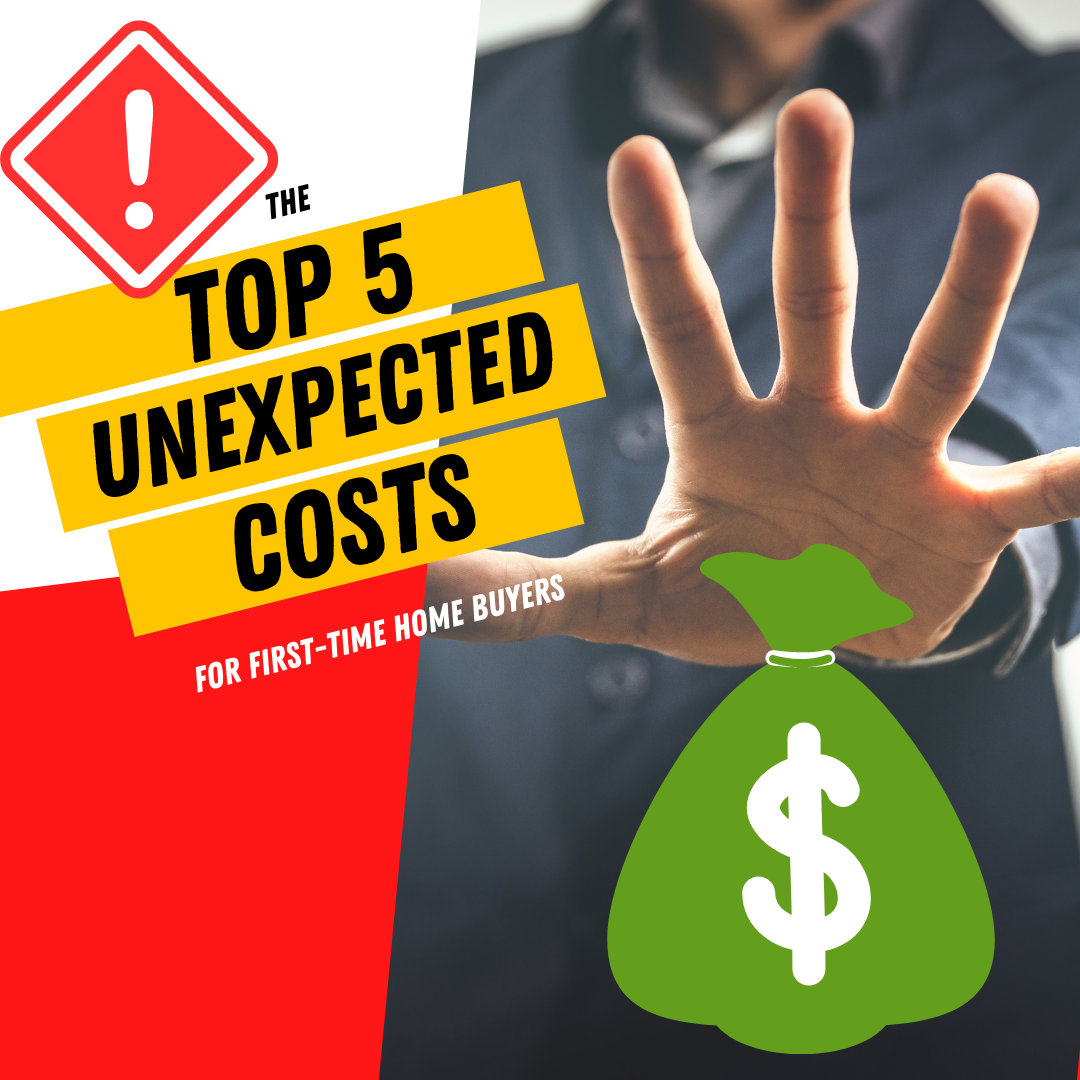 Top 5 Hidden or Unexpected Costs for First-Time Homebuyers
Hidden Costs When Buying a House – Top 5 Unexpected Costs/Fees When Purchasing a House
Real estate agent and Realtor Stephen Parker (nashvillesparker) discusses the top 5 hidden fees that buyers come across when purchasing a home.
Many first-time homebuyers are surprised at the expenses that go along with buying a home. In this short video, I will give the top 5 unexpected expenses that I have seen surprise my new homebuyers. (At the end of the video, I will also share a bonus unexpected expense that even experienced home buyers forget all about.) Rest assured, if you work with a good realtor and loan / mortgage representative, you probably won't be surprised by many of these fees because. Good agents and reps explain expenses and costs before you see them on paper. No matter what, being prepared for unexpected or surprise expenses is the best remedy because once you own a home, the expenses are generally your responsibility!
Do you want an investor-savvy Realtor keeping an eye out for real estate deals for you? Want to buy, sell, or invest in/around Nashville, TN? Subscribe to my Channel, then get in touch using the Contact form, through my Youtube Channel or DM me on Instagram​.
________
@nashvillesparker
#nashvillesparker
Be sure to subscribe to my Channel, leave a comment, and get in touch!
@nashvillesparker
#nashvillerealestateagent
Stephen Parker, Realtor
Buy, Sell, Invest, Relocate
Call/Text: (615) 829-6410
https://stephenrparker.com
https://instagram.com/nashvillesparker
I'm Stephen Parker and I'm a Realtor and Real Estate investor in Nashville, Tennessee. I post weekly videos about the real estate market and real estate investing including BRRRRs, house hacking, calculating rental ROI, how to finance deals, and how to grow your real estate investment portfolio.
#youtube #realestateinvestment #fomo #realestateinvesting #realestate​ #realtor #nashvilletn #nashvillerealestate #nashvillesparker
________
DISCLAIMERS & DISCLOSURES
For education & entertainment purposes only. Stephen does not provide tax or investment advice and nothing posted, linked, or referred to here should be construed as such.