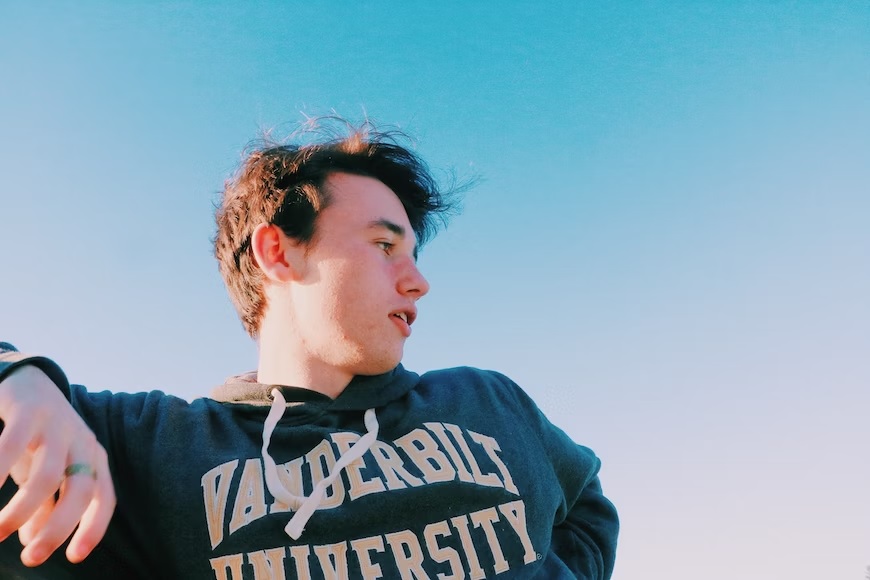 Vanderbilt University School of Medicine Student & Resident Apartments for Rent
Investing in Nashville Real Estate: A Smart Choice for New Vanderbilt University School of Medicine Students and Residents
As a new medical student, resident, fellow, or attending preparing to embark on an exciting journey at Vanderbilt University School of Medicine in Nashville, you're not only seeking a top-notch education but also a comfortable and convenient place to call home. Nashville, known as "Music City USA," offers a vibrant and thriving real estate market with a range of housing options. In this article, I'll explore why renting through a Nashville native and Realtor like myself could be a great choice for your housing needs. I'll also discuss the advantages of buying an apartment or condo in Nashville, allowing you to live in one bedroom while renting out the others and potentially generate passive income to start you on your way to real estate investment income.
Your Nashville Real Estate Expert: Stephen R. Parker
Before we delve into the benefits of renting or buying an apartment or condo in Nashville, I'd like to introduce myself. My name is Stephen Parker and I am a Nashville native and Realtor. I live just off of Music Row near the Vanderbilt Medical School campus and I literally walk the streets around campus daily keeping up with new buildings and vacancies. 
Having also gone through the process of medical school and residency with my wife, Dr. Eva Parker, a dermatologist at Vanderbilt University Medical Center, I have in-depth and personal knowledge of what medical school students and residents want and need as far as housing and desired amenities go. Between my knowledge of the Nashville real estate market, the neighborhoods around Vanderbilt University, and my expertise in the industry, it is no wonder that medical students, residents, and physicians turn to me for real estate advice. 
Renting in Nashville: Why Choose a Local Expert
When it comes to finding a rental property in Nashville, there are several compelling reasons to work with a Nashville native like myself:
Extensive Local Knowledge: With my intimate familiarity with Nashville's neighborhoods, I can guide you toward areas that are safe, conveniently located, and cater to the unique needs of medical students and residents. Whether you prefer the vibrant energy of Downtown Nashville, the trendy vibe of Hillsboro Village, or the proximity to Vanderbilt's campus on Music Row, I can help you find the perfect rental home in a neighborhood that suits your preferences. 

Recognized for my expertise in the real estate industry: I am honored to be named a "Must-Know Real Estate Professional" by Nashville Lifestyles Magazine and a "Who's Who in Residential Real Estate" by the Nashville Business Journal.

Personalized Recommendations: As a Realtor who understands the challenges faced by medical students and residents, I can provide tailored recommendations based on your desired amenities, proximity to Vanderbilt Medical School, and budgetary considerations. By leveraging my network and experience, I can ensure that you find a rental property that meets your specific requirements.

Responsive and Reliable Service: Renting through a local expert ensures that you have someone readily available to address any issues or concerns that may arise during your tenancy. I am committed to providing exceptional customer service and will be there to assist you throughout the rental process, ensuring a smooth and stress-free experience.
Buying an Apartment or Condo: A Wise Investment for Medical Students, Residents, Fellows & Attendings
While renting offers flexibility, buying an apartment or condo can also be a smart investment strategy for medical students, residents, and attendings at Vanderbilt. Here's why:
1. House Hacking for Passive Income
By purchasing an apartment or condo with multiple bedrooms, you have the opportunity to house hack your way to passive income. Living in one bedroom and renting out the others to fellow medical students or residents can significantly offset your mortgage payments. With the increasing demand for housing near Vanderbilt, renting out spare bedrooms can be an attractive income-generating option, allowing you to build equity while covering a substantial portion of your housing expenses.
2. Building Equity and Long-Term Gains
Investing in a condo while attending medical school provides an opportunity to build equity. Nashville's real estate market has shown steady appreciation over the years, and by owning a property, you can benefit from long-term capital appreciation. As Nashville continues to thrive and attract professionals and students alike, owning an apartment or condo near Vanderbilt Medical School can be a wise financial decision. You have the potential to enjoy both the immediate benefits of comfortable housing and the long-term gains of property appreciation.
3. Stability and Control
Purchasing an apartment or condo provides stability and control over your living situation. As a homeowner, you won't have to worry about rising rental prices or the possibility of having to move frequently. You can create a sense of permanence during your time at Vanderbilt, allowing you to focus on your studies and professional growth without the uncertainty of changing rentals.
4. Tax Benefits
Owning an apartment or condo offers certain tax advantages. You may be eligible to deduct mortgage interest and property taxes, reducing your overall tax liability. Consult with a qualified tax professional to understand the specific tax benefits available to you as a homeowner.
5. Future Rental Potential
Even beyond your medical school years, owning an apartment or condo in Nashville – and especially near Vanderbilt – has excellent rental potential. The demand for housing in Nashville remains high, making it a desirable location for tenants. If you decide to pursue a residency or establish your medical career in Nashville, you can retain the condo as a long-term investment property, generating rental income and building wealth over time.
Why Choose Stephen Parker for Your Nashville Real Estate Needs
Choosing the right real estate professional to assist you is crucial.
Local Expertise: As a Nashville native, I possess extensive knowledge of the city's real estate market, particularly in the areas surrounding Vanderbilt Medical School. I can provide valuable insights into the best neighborhoods and properties that align with your needs.
Personalized Service: I understand the unique challenges and requirements of medical students. By working closely with you, I can provide personalized recommendations and ensure that your housing experience is tailored to your preferences.
Proven Track Record: With my credentials and my recognition as a top professional in Nashville's real estate scene, you can trust that you're in capable hands. My commitment to exceptional service and client satisfaction is what sets me apart. As my slogan goes, "It's not just what I bring to the table, but also what I take off of your plate."
Finding the right apartment or condo in Nashville, especially as a medical student, resident, fellow, or attending physician at Vanderbilt, is a significant decision. Renting through a knowledgeable local professional like myself offers the advantages of extensive local knowledge and personalized recommendations with the safety and security of knowing who you are dealing with.
Alternatively, investing in an apartment or condo can be a wise choice, allowing you to generate passive income, build equity, and benefit from Nashville's thriving real estate market.
As a trusted Realtor, Nashville native, and experienced real estate investor, I am committed to helping you make informed decisions and find the perfect home during your time at Vanderbilt Medical School. Contact me today to begin your journey toward comfortable and financially savvy housing in Nashville.
To learn more about me, the Nashville real estate, or to explore real estate investment options, visit my website at stephenrparker.com. 
Disclaimer: The information provided in this article is for educational purposes only and should not be considered financial or investment advice. Consult with a qualified professional before making any real estate or financial decisions.