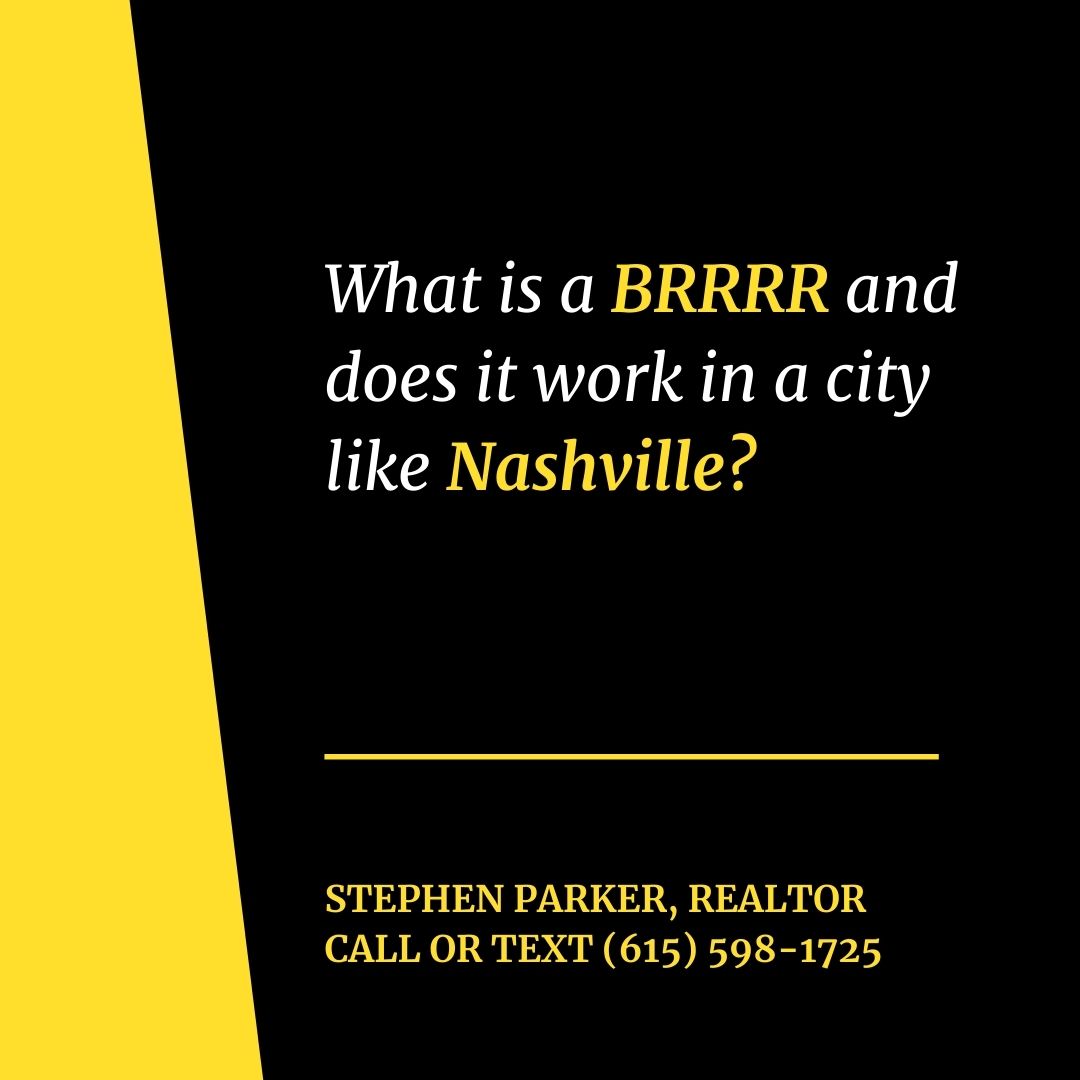 What is a BRRRR in Real Estate Investing? (AKA the BRRRR Method) #youtube #shorts
Follow me on Youtube and Instagram​
What is a BRRRR and how can you use it to build wealth in real estate? Here's a 1-minute breakdown. There's a lot more to it, so if you have questions, let me know.
Before all the haters get on me, there ARE properties available for $100K — even around an #itcity like Nashville. But you will not find them all on the MLS. You need an investor-savvy Realtor who networks like crazy and keeps an eye out for these deals. Lucky for you, I know a guy (hint hint).
My real estate investing partner and I have recently closed on 4 deals with an average purchase price of only $101K each. And they're all BRRRRs. One was purchased for $75,000, he put about $25,000-30,000 into rehab and it re-appraised at $181,000!! And this is an old, small house 45 miles from Nashville. Not only that, a former tenant saw the rehab work and asked if he could move back in. So he had a renter in at $1,100/month before rehab was even done. Win – Win – Win.
Instead of competing on small-margin deals in/near the downtown core, we look to see where working-class people are moving TO and focus our energy there. Home prices have definitely appreciated in these areas as well, but the homes are still very affordable. And most of the homes out this way need a bit of TLC. Property taxes are measured in the hundreds of dollars, not thousands. Add all of those elements together, and you have the perfect recipe for a BRRRR.
Looking to get started with BRRRRs? Need someone to keep an eye out for deals for you? Want to buy, sell, or invest? Subscribe to my Channel, then get in touch on Youtube or Instagram​.
To YOUR Success,
Stephen Parker, Realtor
Buy, Sell, Invest, Relocate
#youtube #shorts #short #brrrr #realestate​ #realtor #nashvilletn